CHANEL Le Vernis Fortissimo
Blue and nothing but blue is de trend voor het najaar 2015. Chanel speelt hier perfect op in met een geweldige pre-herfstcollectie. De collection Blue Rhythm de CHANEL combineert prachtige blauwe tinten in de gehele lijn, waaronder twee prachtige nieuwe nagellakjes:
"Two LE VERNIS shades echo each other as a highlight of the collection. Fortissimo, a deep navy blue, or Vibrato, an intense vibrant blue? Both, of course." 
Voor ons sprong de schitterende oceaanblauwe lak Fortissimo (limited edition) er direct uit. Wij hebben deze kleur dan ook uitgebreid mogen testen.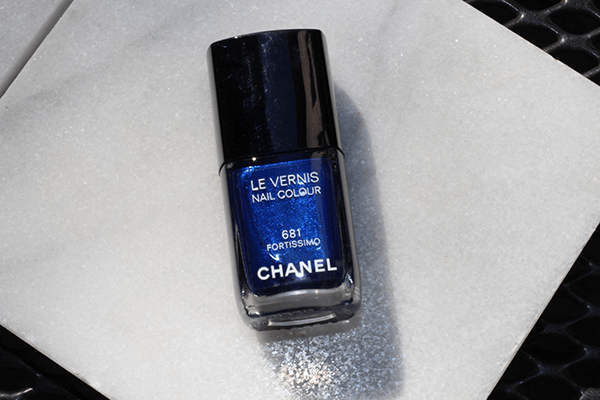 Le Vernis Fortissimo is een prachtige diepblauwe kleur met een lichte sparkle die de kleur een echte glamour look meegeeft.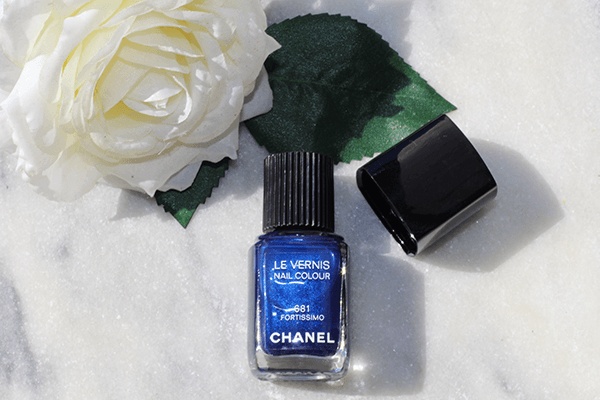 Uiteraard is de lak omhuld door het iconische nagellak flesje van Chanel met de dubbele dop.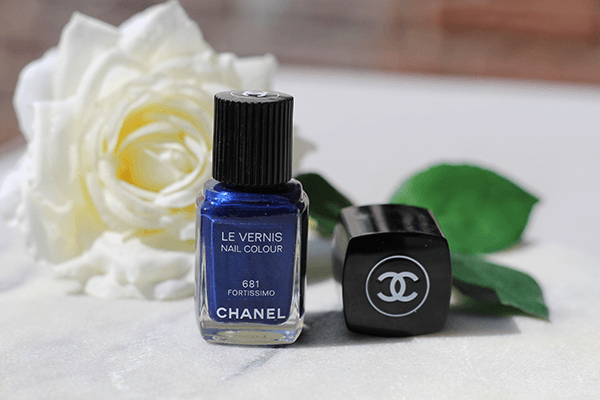 Zo ziet de kleur eruit wanneer het zonlicht er niet direct op valt.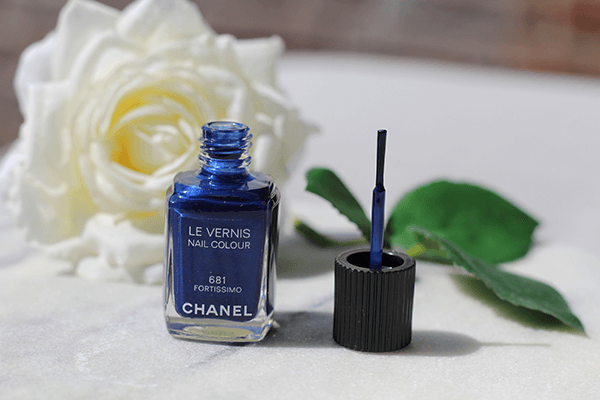 Het lakkwastje is in de loop der jaren niet veranderd en is nog steeds smal en rond. Een verbreding van het kwastje zou geen overbodige luxe zijn, dit lakt gewoon net even wat fijner.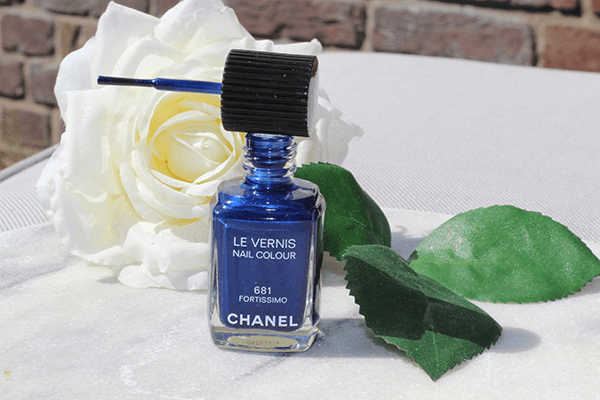 Je kunt wel precies werken met het dunne kwastje en de lakt blijft lang bruikbaar.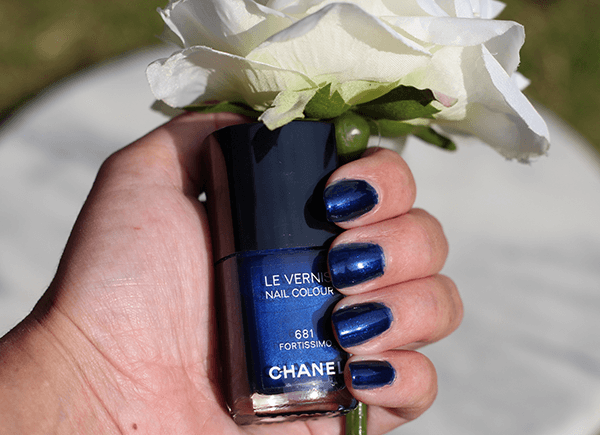 De uiteindelijk kleur op de nagels is echt prachtig. Een diepblauwe tint met een chique sparkle die het geheel een sprankelende finish geeft.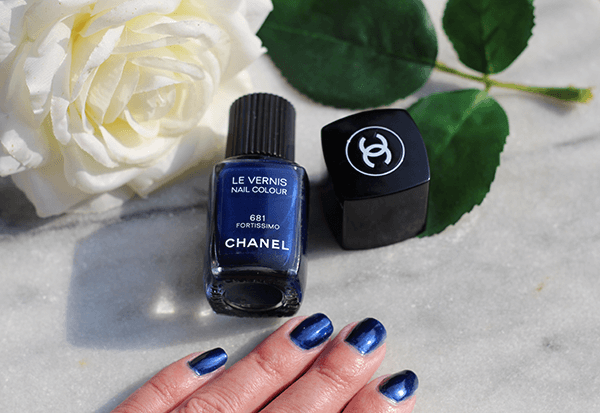 Wij vinden de limited edition Le Vernis Fortissimo 681 een absolute aanrader voor het komende najaar. Het is echter geen gellak; langer dan twee dagen blijft de kleur niet zitten zonder te chippen.
Chanel Le Vernis Fortissimo (€23,50) is nu verkrijgbaar bij alle erkende Chanel parfumerieën.
Wil jij op de hoogte blijven van het laatste lifestyle nieuws en meekijken achter de schermen van de Lifestyle NWS redactie? Volg ons dan op Twitter, Facebook, Instagram en Pinterest!