Typhoon's NWS-Flash Augustus 2017
Marlies Bax schrijft over de meest smakelijke culinaire brands van de wereld als The Storyteller van Typhoon Hospitality. Typhoon Hospitality is een uniek hospitality marketing- & PR-bureau. Van restaurant tot hotel tot spirit en alles ertussenin; if it's hospitality related, it's their business! Iedere maand presenteert Marlies een culinaire news-flash op Lifestyle NWS.
Friday on Fire @ The Tailor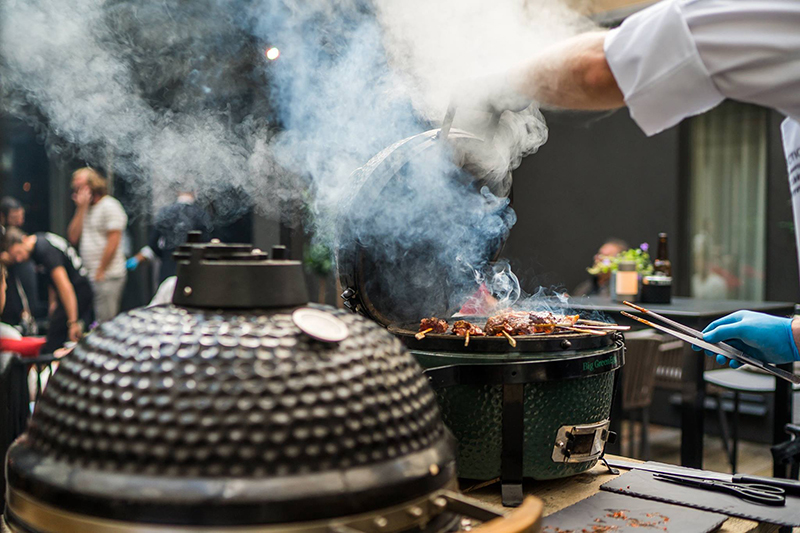 Sta je altijd te verhongeren op de VrijMiBo? Niet meer. Meet/meat The Tailor. De bar, verscholen in Hotel Krasnapolsky, stookt in juli en augustus elke vrijdag tussen 17:00 – 20:00 uur het vuur op. Op het achterliggende (verwarmde) terras drink je op maat gemaakte cocktails en vul je een bord met hapjes van de Green Egg. The Tailor combineert de rokerige smaken van de barbecue met exclusieve (tabaks)bitters, likeuren en infusies die in samenwerking met distilleerderij Wynand Fockink ontwikkeld zijn. Set your Friday on Fire!
24Kitchen Festival @ The Foodhallen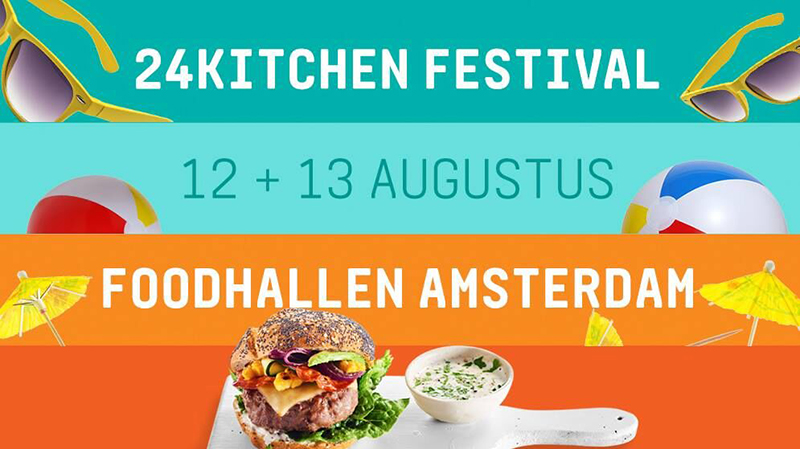 Op 12 en 13 augustus wordt De Foodhallen alleen nog maar lekkerder. In samenwerking met 24Kitchen verandert Nederlands eerst indoor food market in een indoor food festival met het 24Kitchen Festival. Van toffe kookcolleges tot (gin)proeverijen tot een ontmoeting met je favoriete 24Kitchen-chefs; alle ingrediënten zijn aanwezig. Zo maakt Mounir Toub beide dagen zomerse salades, laat Danny Jansen snelle wokgerechten zien en bewijst Hidde de Brabander dat chocolade en de barbecue supergoed samengaan. Je hoeft alleen even een plekje voor deze proefcolleges te reserveren.
Afternoon LGBTea @ THE DUCHESS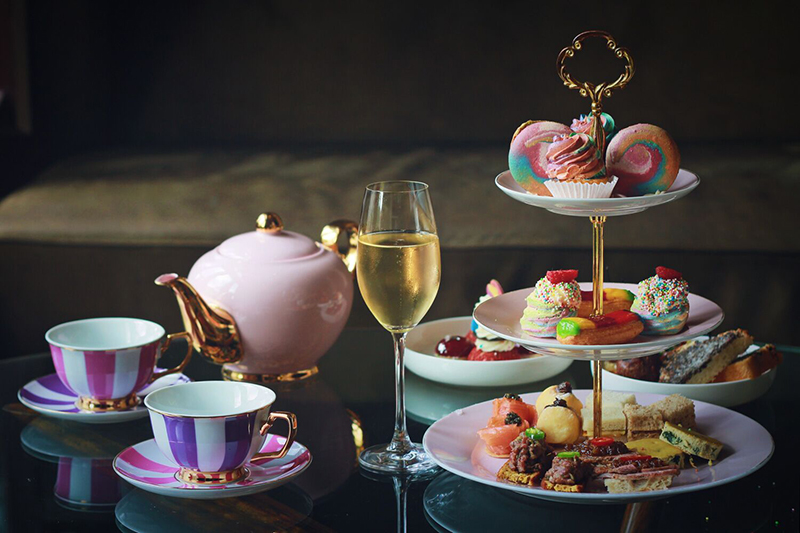 Vergeet blauw bloed. Theetijd bij THE DUCHESS kleurt dit keer in alle kleuren van de regenboog. Tijdens Gay Pride draagt het adellijke restaurant haar extravagante Afternoon Tea op aan de liefde. Dat betekent bontgekleurde macarons, glinsterend geglazuurde cupcakes en mini fruitsalades. Uiteraard begeleid door champagne en een exclusief kopje thee.
Deloveroo
Van 29 juli t/m 6 augustus staat er ook bij Deliveroo een portie liefde op het menu. Deliveroo wordt (voor even) Deloveroo. Enkele bezorgers verruilen het gewoonlijke groen voor regenboogkleuren en verschillende restaurants komen met limited edition gerechten. Zo levert Cheesecak Company de Rainbow Cheesecake in Den Haag, Happy Earth een Unicorn Bowl aan Rotterdam en Renato's de pittige Cicciolina Pizza in Amsterdam.
Classic Movie Nights on the Beach @ Strandzuid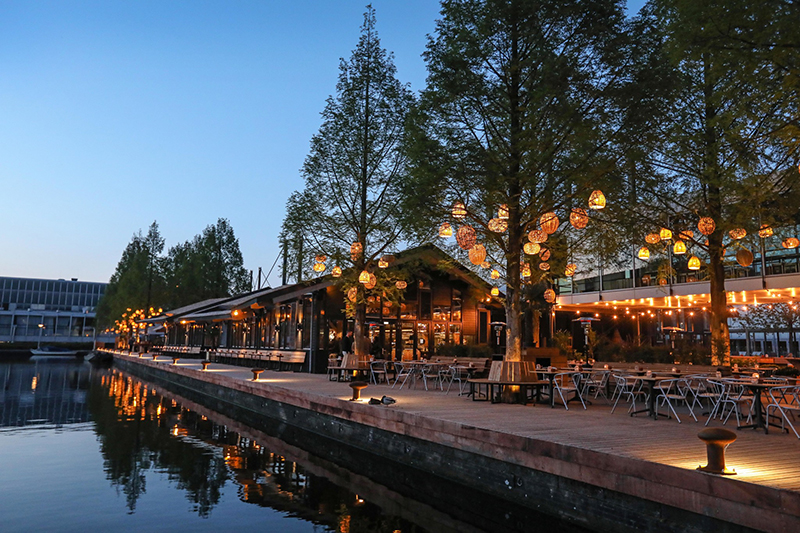 Deze zomer duik je niet het bedompte donker in, maar pak je een filmpje in de buitenlucht. Strandzuid is de komende maanden namelijk stylish stadsstrand annex bioscoop met de Classic Movie Nights on the Beach. Voor €6,- kijk je je favoriete filmklassiekers. Zo rolt op 10 augustus vanaf 20:30 uur Pulp Fiction het scherm over. Volg het Facebookevent en bestel kaarten.
Have a good – and tasty – month!
Xoxo
Marlies
Wil jij op de hoogte blijven van het laatste lifestyle nieuws en meekijken achter de schermen van de Lifestyle NWS redactie? Volg ons dan op Twitter, Facebook, Instagram en Pinterest!