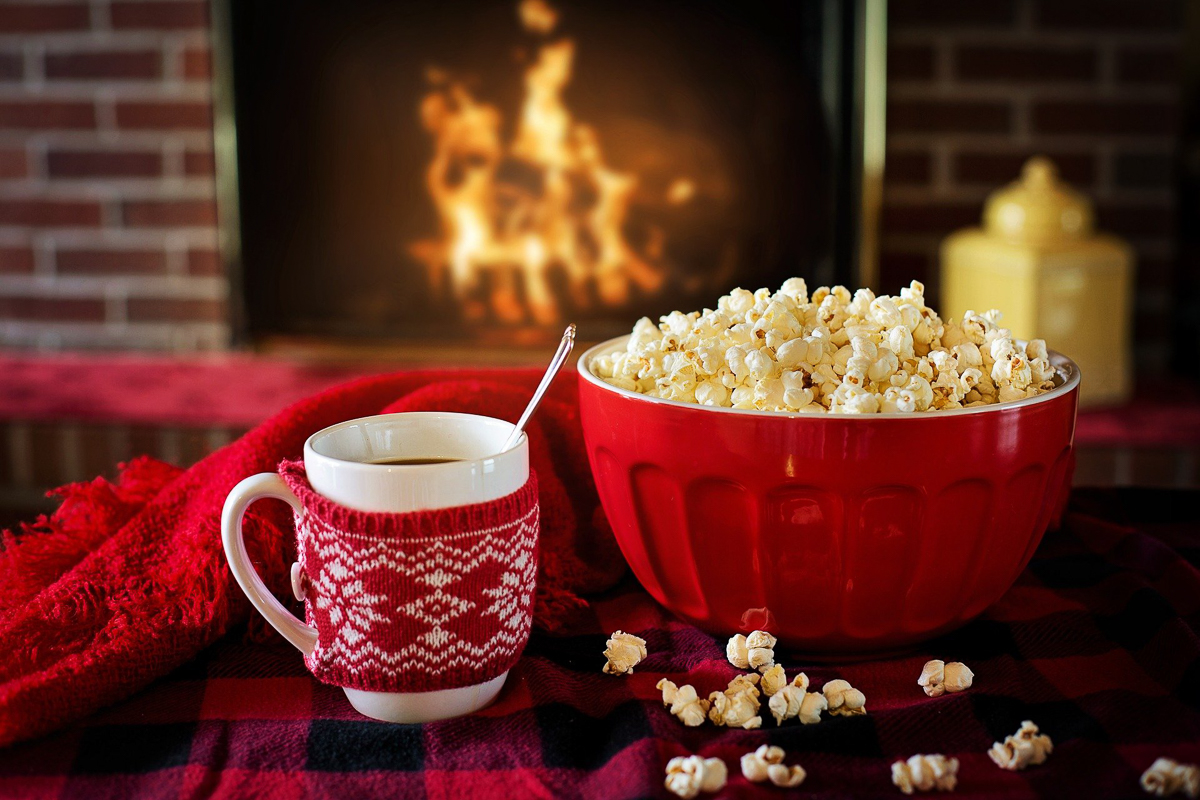 Nieuw op Netflix december 2020
De laatste maand van het jaar is aangebroken! Uiteraard zijn er weer genoeg mooie nieuwe releases op Netflix te vinden deze maand, wij hebben ze weer allemaal voor je op een rij gezet. Nieuw op Netflix in december 2020 zijn de volgende films en series.
Vanaf 1 december
300: Rise of an Empire
Angela's Christmas Wish
Barefoot
Facing the Giants
Four Christmases
Glory
Natalie Palamides: Nate – A One Man Show
Sherlock Holmes
Tammy
Teenage Mutant Ninja Turtles
The Holiday Movies That Made Us (seizoen 1)
The Walking Dead (seizoen 10)
Vanaf 2 december
Alien Worlds (seizoen 1)
Ari Eldjarn: Pardon My Icelandic
Fierce
Hazel Brugger: Tropical
Jak Zostac G
Vanaf 3 december
Bogdan the Exorcist (seizoen 1)
Break
Chico Bon Bon en de Blunderbessendag
Do Do Sol Sol La La Sol (seizoen 1)
Private Lives (seizoen 1)
Tudo Bem No Natal Que Vem
Vanaf 4 december
9 Kere Leyla
Bhaag Beanie Bhaag (S01)
Big Mouth (S04)
Bombay Rose
Kapitein Onderbroek en Mega Coolmis
Kings of Jo'Burg (S01)
Mank
Selena: The Series (S01)
The Great British Baking Show: Holidays (S03)
Wir Können Nicht Anders
Vanaf 5 december
Batman vs Teenage Mutant Ninja Turtles
Detention (seizoen 1)
Mighty Express: Een machtige Kerstmis
Vanaf 7 december
De Familie Claus
Room 2806: The Accusation
Vanaf 8 december
Emicida: AmarElo – E Tudo PRa Ontem
Mr. Iglesias (S03)
Spirit: Rijd mee met Onze Avonturen
Super Monsters: Hulp voor de Kerstman
Vanaf 9 december
L'Incredibile Storia de L'Isola Delle Rose
The Big Show Show: Kerstspecial
The Surgeon's Cut (seizoen 1)
Vanaf 10 december
Alice in Borderland (seizoen 1)
She's the One
Vanaf 11 december
Canvas
El Desorden Que Dejas (seizoen 1)
Giving Voice
Kerst met Henk en de Vuilniswagen
The Prom
Torbaaz
Vanaf 12 december
Grizzy et les Lemmings (seizoen 2)
The Mule
Vanaf 13 december
Vanaf 14 december
A California Christmas
Hilda (seizoen 2)
Tiny Pretty Things (seizoen 1)
Vanaf 15 december
Asterix en de Helden
Song Exploder (deel 2)
Veel kijkplezier met de nieuw op Netflix december 2020 releases!
Xoxo
Team Lifestyle NWS
Meer lifestyle artikelen? Check onze uitgebreide Lifestyle NWS lifestylerubriek! Wil jij op de hoogte blijven van al het laatste lifestyle nieuws en meekijken achter de schermen van de Lifestyle NWS redactie? Volg ons dan op Twitter, Facebook, Instagram en Pinterest!